Thumzup® to Present at The New York Venture Summit on September 7, 2023
Available in the App Store and Google Play, Thumzup Enables Virtually Everyone to Earn Cash Rewards for Posting on Social Media about the Brands They Love
Los Angeles, CA, Aug. 31, 2023 (GLOBE NEWSWIRE) -- Thumzup Media Corporation ("Thumzup" or the "Company") (OTCQB: TZUP) is excited to announce that its founder and Chief Executive Officer, Robert Steele, will be presenting at The New York Venture Summit (the "Summit") on September 7, 2023 at 11:40am EDT. The Summit event is aimed at connecting fast-growing, emerging-growth companies with active venture capitalists, corporate investors, private investors, investment bankers, and strategic partners. We believe that Thumzup is ripe to be considered by the Summit's attendees.
The Thumzup mobile app, which is available for download in the App Store and Google Play, incentivizes virtually everyone to become social media advocates for the brands they enjoy by paying them cash for approved posts.
"We look forward to presenting Thumzup's unique and rapidly developing story at The New York Venture Summit," stated Robert Steele, Founder and Chief Executive Officer of Thumzup. "We believe Thumzup has the potential to disrupt and democratize the $208 billion online advertising industry[1]. This is a transformative time for our Company as we continue to rapidly and simultaneously scale our advertiser base and our community of user-generated content producers. We look forward to keeping our shareholders and investment community updated on our progress."
Selection of Broker-Dealer
Thumzup recently engaged Dalmore Group, LLC ("Dalmore"), a member of both FINRA and SIPC, to conduct a qualified offering under Regulation A+. Dalmore has been the broker-dealer to more than 260 issuers in Reg A+ offerings, raising more than $3.6 billion, with some of these issuers subsequently listing or uplisting to Nasdaq or the NYSE.
Regulation A+ Offering
Thumzup's Reg A+ offering is limited to 2,000,000 shares (plus up to 400,000 bonus shares for tiered amounts of larger investments of between $10,000 - $1,000,000+) and is available on a first-come, first served basis. The offering circular, which contains important information and disclosures, including financial statements and risk factors, is available here. For more information, please visit https://www.thumzupmedia.com.
Why Invest in Thumzup Media Corporation?
Reason #1
We believe that there's a potentially massive market:
Thumzup's highly scalable growth model seeks to disrupt the $208 billion dollar online advertising market[1]. The Company believes that its platform is well-positioned to capitalize on this market, democratizing the social media marketing ecosystem.
Reason #2
We believe that we are one of the first to market:
Inspired by Uber, Airbnb, and other unicorn companies, Thumzup believes that it is a first mover in its space, as well as the only platform known that enables businesses to programmatically pay their customers cash for posting about their business on social media.
Reason #3
If you invest larger amounts, you may be eligible for bonus shares as detailed below:
Subscriptions of $10,000 – $49,999.99 shall receive 5% more shares of Common Stock for their subscription.
Subscriptions of $50,000 – $99,999.99 shall receive 10% more shares of Common Stock for their subscription.
Subscriptions of $100,000 – $249,999.99 shall receive 15% more shares of Common Stock for their subscription.
Subscriptions of $250,000 – $499,999.99 shall receive 20% more shares of Common Stock for their subscription.
Subscriptions of $500,000 – $999,999.99 shall receive 25% more shares of Common Stock for their subscription.
Subscriptions of $1,000,000 or more shall receive 30% more shares of Common Stock for their subscription.
Please download the offering circular and review it in its entirety before considering an investment in Thumzup: www.thumzupmedia.com/invest
The New York Venture Summit is located at Javits Center, 429 11th Ave, New York, NY 10001. Tickets are available at www.youngstartup.com.
[1] https://www.wsj.com/articles/digital-appetite-and-smaller-brands-fuel-ad-growth-in-new-forecast-1543795201
About Thumzup®
Thumzup Media Corporation (Thumzup) is democratizing the multi-billion dollar social media branding and marketing industry. Its flagship product, the Thumzup platform, utilizes a robust programmatic advertiser dashboard coupled with a consumer-facing App to enable individuals to get paid cash for posting about participating advertisers on major social media outlets through the Thumzup App. The easy-to-use dashboard allows advertisers to programmatically customize their campaigns. Cash payments are made to App users/creators through PayPal and other digital payment systems. Thumzup was recently profiled on CBS News Los Angeles.
Thumzup is a publicly traded company (OTCQB stock ticker: TZUP). For more information, please visit https://www.thumzupmedia.com.
Legal Disclaimer
This press release contains certain forward-looking statements within the meaning of the safe harbor provisions of the Private Securities Litigation Reform Act of 1995. These include, without limitation, statements about its potential growth, impacts on the advertising industry, plans for potential uplisting, and planned expansion. These statements are identified by the use of the words "could," "believe," "anticipate," "intend," "estimate," "expect," "may," "continue," "predict," "potential," "project" and similar expressions that are intended to identify forward-looking statements. All forward-looking statements speak only as of the date of this press release. You should not place undue reliance on these forward-looking statements. Although we believe that our plans, objectives, expectations and intentions reflected in or suggested by the forward-looking statements are reasonable, we can give no assurance that these plans, objectives, expectations or intentions will be achieved. Forward-looking statements involve significant risks and uncertainties (some of which are beyond our control) and assumptions that could cause actual results to differ materially from historical experience and present expectations or projections. Actual results may differ materially from those in the forward-looking statements and the trading price for our common stock may fluctuate significantly. Forward-looking statements also are affected by the risk factors described in our filings with the U.S. Securities and Exchange Commission. Except as required by law, we undertake no obligation to update or revise publicly any forward-looking statements, whether as a result of new information, future events or otherwise, after the date on which the statements are made or to reflect the occurrence of unanticipated events.
AN OFFERING STATEMENT REGARDING THIS OFFERING HAS BEEN FILED WITH THE SEC. THE SEC HAS QUALIFIED THAT OFFERING STATEMENT, WHICH ONLY MEANS THAT THE COMPANY MAY MAKE SALES OF THE SECURITIES DESCRIBED BY THE OFFERING STATEMENT. IT DOES NOT MEAN THAT THE SEC HAS APPROVED, PASSED UPON THE MERITS OR PASSED UPON THE ACCURACY OR COMPLETENESS OF THE INFORMATION IN THE OFFERING STATEMENT. YOU MAY OBTAIN A COPY OF THE OFFERING CIRCULAR THAT IS PART OF THAT OFFERING STATEMENT FROM: 
https://www.sec.gov/Archives/edgar/data/1853825/000149315222036476/partiiandiii.htm
YOU SHOULD READ THE OFFERING CIRCULAR TO UNDERSTAND THE TERMS, CONDITIONS AND RISK FACTORS PRIOR TO CONSIDERING AN INVESTMENT INTO THE COMPANY.
Contact Info:
800-403-6150
investors@ThumzupMedia.com
Attachment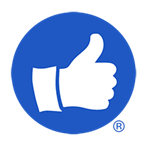 Released August 31, 2023